Welcoming All Creators
FREELABEL isn't just about music - it is for all creators. Enjoy custom made solutions whether you are a blogger, influencer, video director, or any other type of creator.
Save time, money, and energy by using
one platform for all

your creator needs!

Start generating revenue by providing valuable services or releasing exclusive content here at FREELABEL. Build a following without fear of censorship, or de-monetization from major corporations.

FREELABEL is designed by creators for creators to eliminate the hassle of bouncing from site to site and software to software. Our platform enables you to monetize with total freedom, while retaining 100% rights to any work you produce. FREELABEL is the perfect solution for brands, business, or creators of any size to gain exposure, while earning money for the content or services they provide.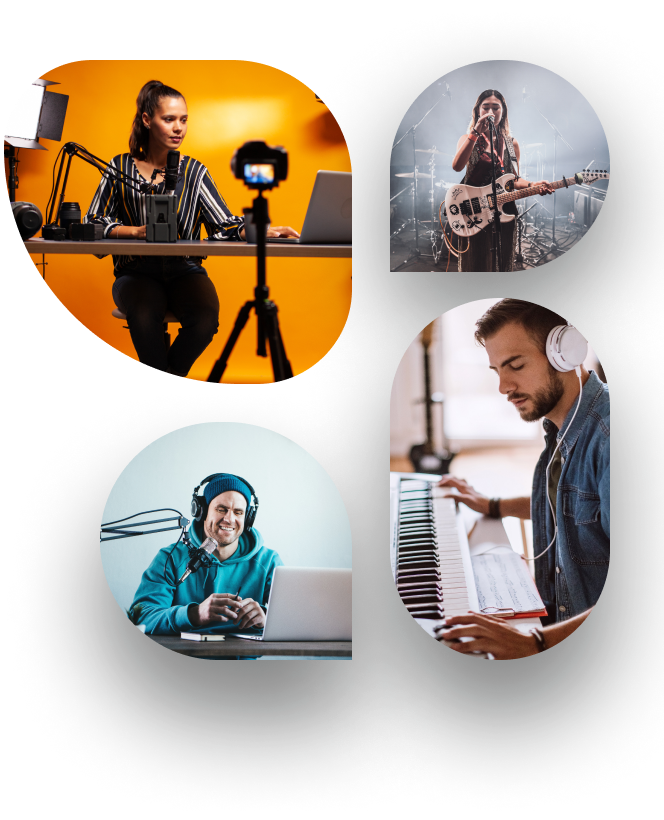 Pursue Your Dreams Today.
Earn Cash

From Your Content or Services!
Creators
We provide creators with multiple ways to share & connect with their audience; making it possible for established creators to release premium content directly to fans, generating new sources of reoccurring monthly income.
Brands
FREELABEL offers brands the ability to create a community, sell physical products, digital services, and promote campaigns to boost sales and customer engagement.
Businesses
FREELABEL helps small businesses attract and retain customers using a single location to store all digital assets. Connect with your customers, collect leads, create promotions, and offer products or services in one easy-to-use location.
Convenient All In
One Dashboard

with Distribution, Marketing, & Monetization

Our goal is to empower creators, brands, and business worldwide by providing quality, personalized services and the tools needed to market and monetize their content, products, or services.
Simple Link In Bio
Stay organized and secure with one central link-in-bio. Your FREELABEL is a unified, single URL that links to all of your profiles--social networks, blogs, websites, etc.– in one place. Combine all your social network accounts into one easy-to-share profile. Add your link to your own social accounts, websites, or send it to people directly. We make sharing easy!
AI Powered Content Management
Our powerful dashboard leverages Artificial Intelligence to assist you with quickly organizing, syncing, and publishing your content. Easily keep track of all your content from day one.

We provide you with a means to centrally manage all your content. Everything from Spotify to YouTube to your uploaded tracks on FREELABEL, we do the heavy lifting to give you a better overall view of all your content on the internet.
Centralized Profiles Multi-Team Management
Using a single user account to manage a label's roster of artists offers numerous benefits over the process of maintaining multiple user accounts. You'll also have access to more information by storing everything in one place.

FREELABEL allows you to manage multiple profiles on one account. We give you full control of who can edit your profiles and which rights they have for viewing, editing, and managing profiles.
Reach The World with Industry Class Digital Music/Video Distribution
FREELABEL provides an industry leading cloud based service that enables you to upload your music efficiently and conveniently to the world's largest music service providers. With FREELABEL, artists from around the world can take control of their music distribution to maximize their reach and monetize their music.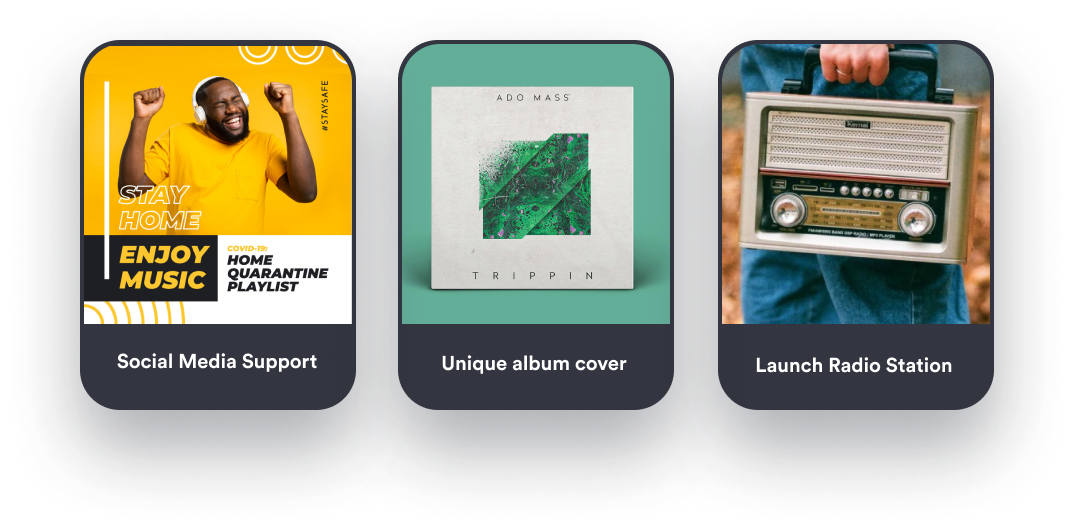 Services
Marketplace
Find all the services you need to provide exceptional content. The FREELABEL marketplace is filled with reliable and skilled photographers, graphic designers, videographers, promoters, and much more who specialize in helping artists and creators succeed.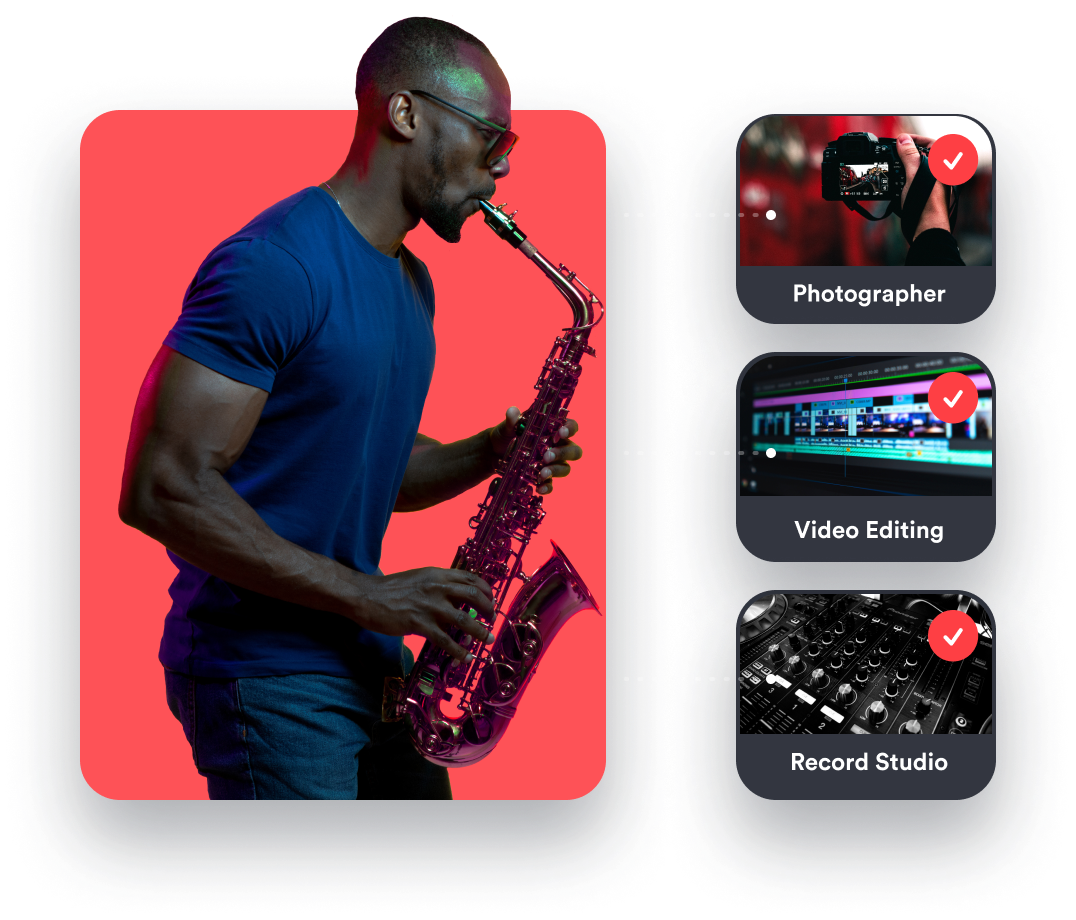 Convenient
Booking Process
Launch your services in the marketplace and make money now! No matter what your skill set is, you can grow your business by tapping into an existing demand for services. Our services marketplace matches all types of people looking for services that you offer. We connect people in need of creative services with those who provide services.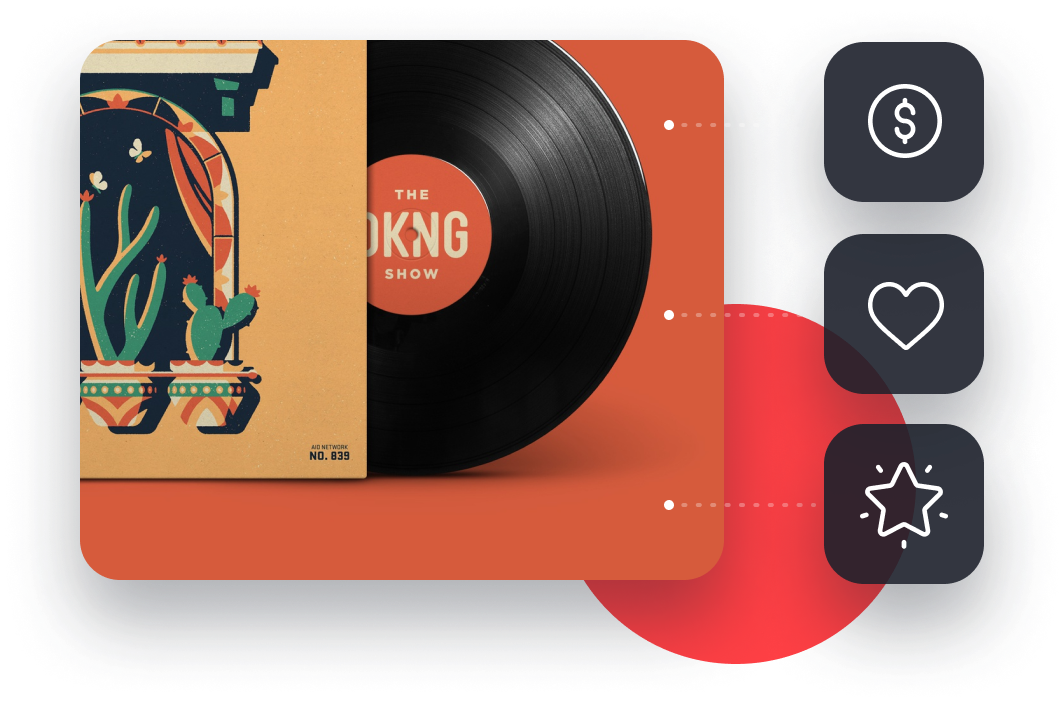 Monetize

Your Releases

Earning revenue just got a whole lot easier! With Premium Fan Funding, you can release exclusive content to your fans on a monthly basis. It's perfect for creating community with your most loyal fans and making revenue at the same time. If all else fails, our Affiliate Program provides you with a flat rate base revenue without having to make any sales, bookings, fan tips, or subscriptions! Every content creator should get paid for their work and we make it easy!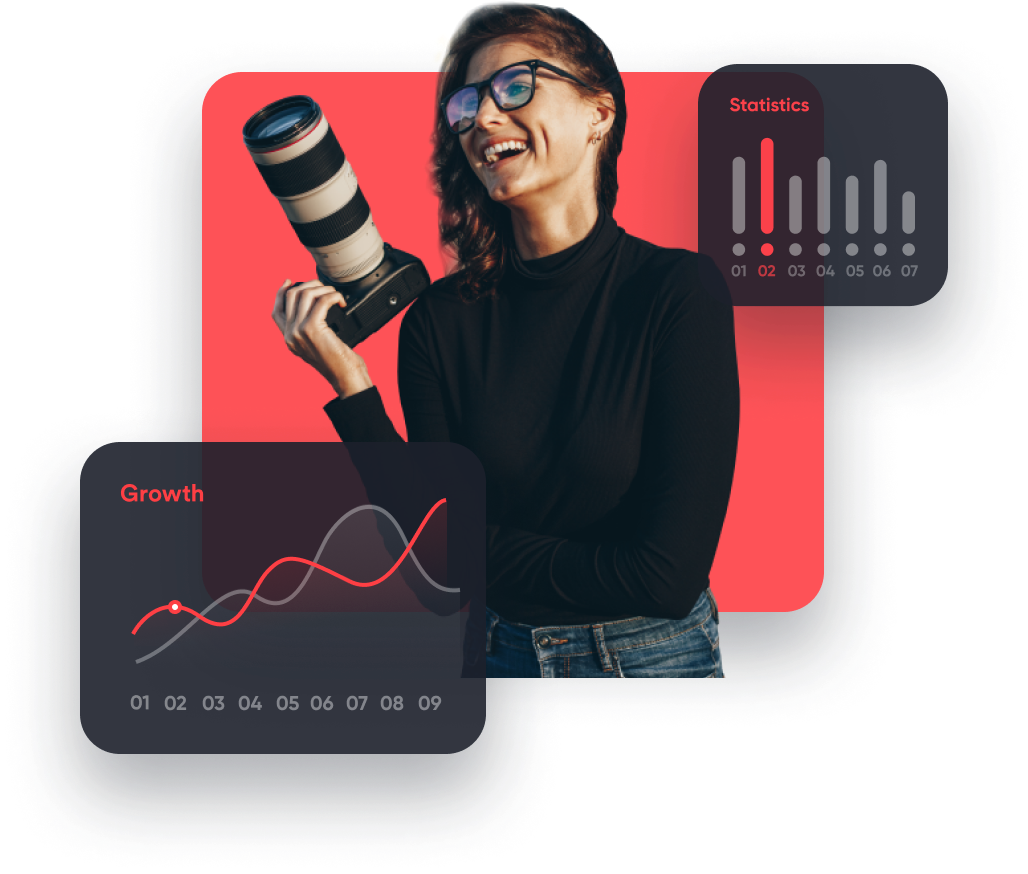 Track

Budgeting, Sales, & Analytics

Using FREELABEL's Artificial Intelligence, we offer easy to use analytics that keeps creators and brands informed of the most effective promotional techniques based on their analytics and current performance. Stay up to date on the business side with easy analytics tracking, budgeting, goals, and sales reporting. Discover what form of marketing performs best and how to improve in the future.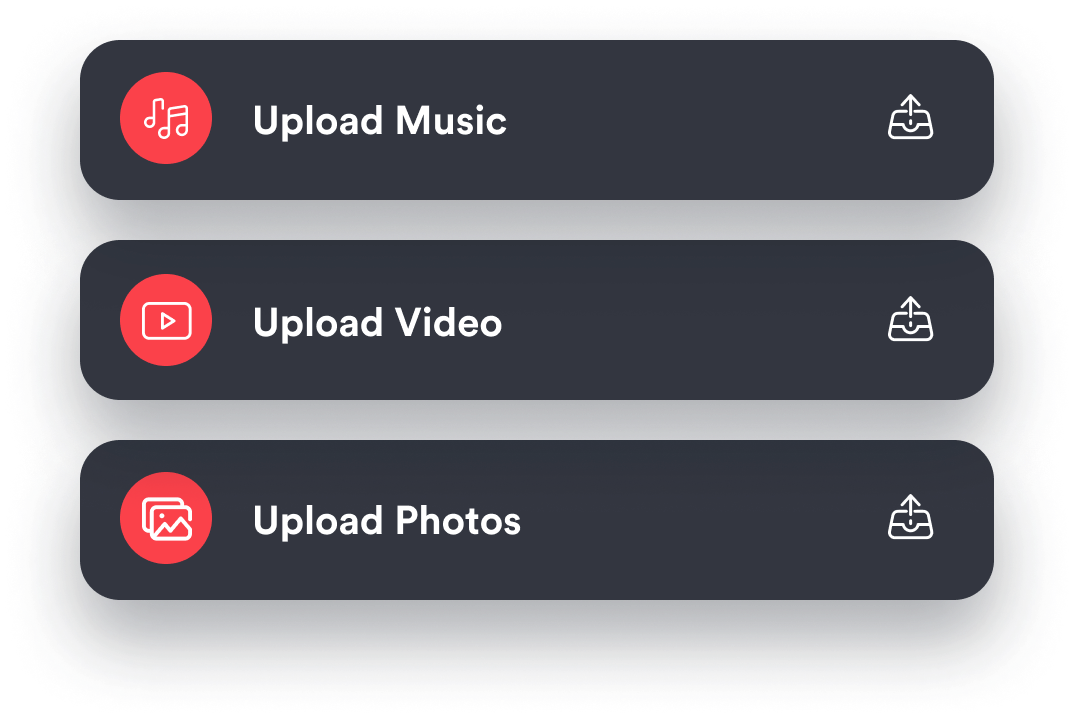 Upload

And Share

Creators shouldn't be limited to one form of content - upload anything from videos, articles, write-ups, playlists, events, and more all in one place. Build influential playlists and collections showcasing your full line of work. Share with friends and family!
Welcoming
All Creators
FREELABEL isn't just about music - it is for all creators. Enjoy custom made solutions whether you are an influencer, business owner, or creator of any type.

We created FREELABEL to give all creators an opportunity to stay independent and successful with one platform for all their needs. Whether you're a designer, developer, music producer, app creator, podcast host, video creator - you name it - we're here for you.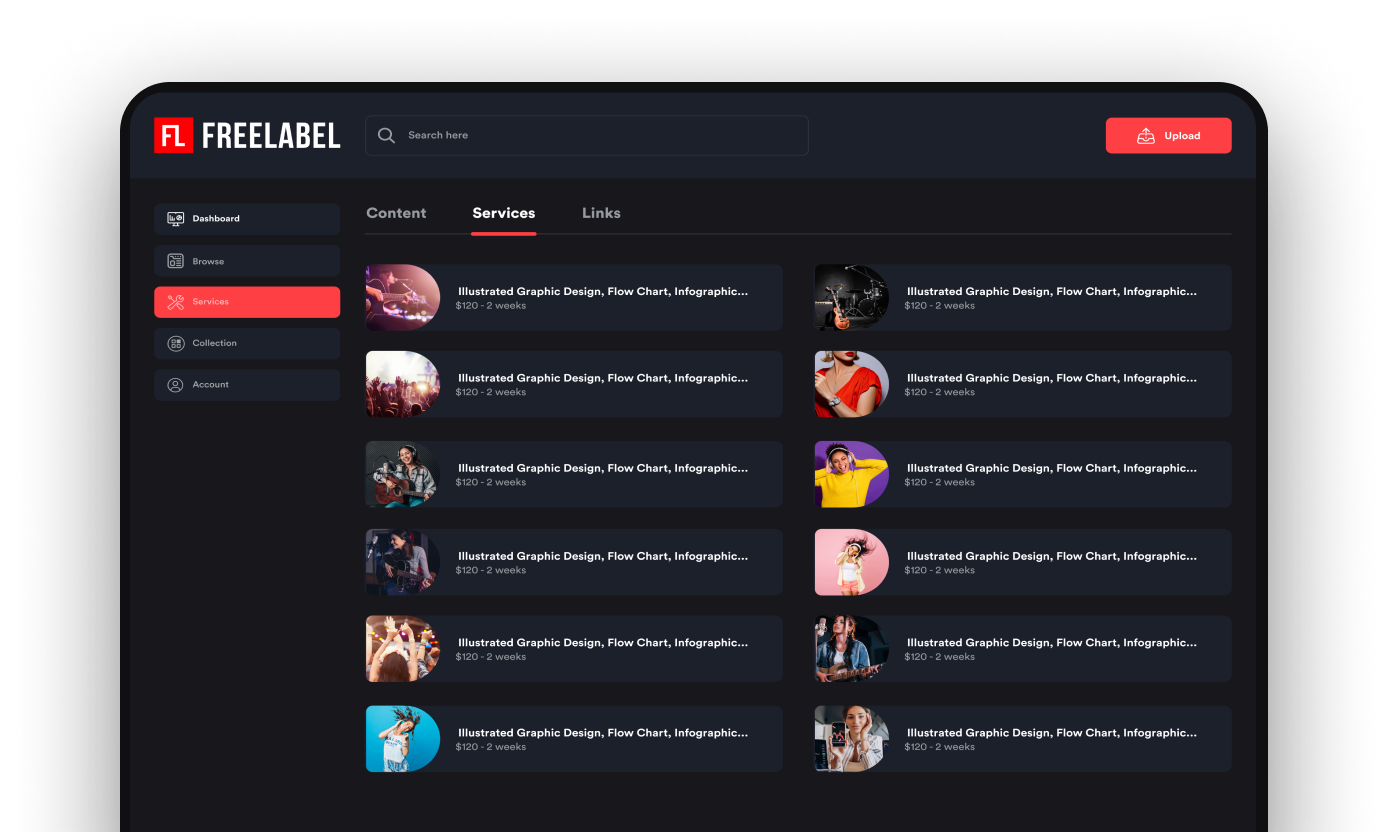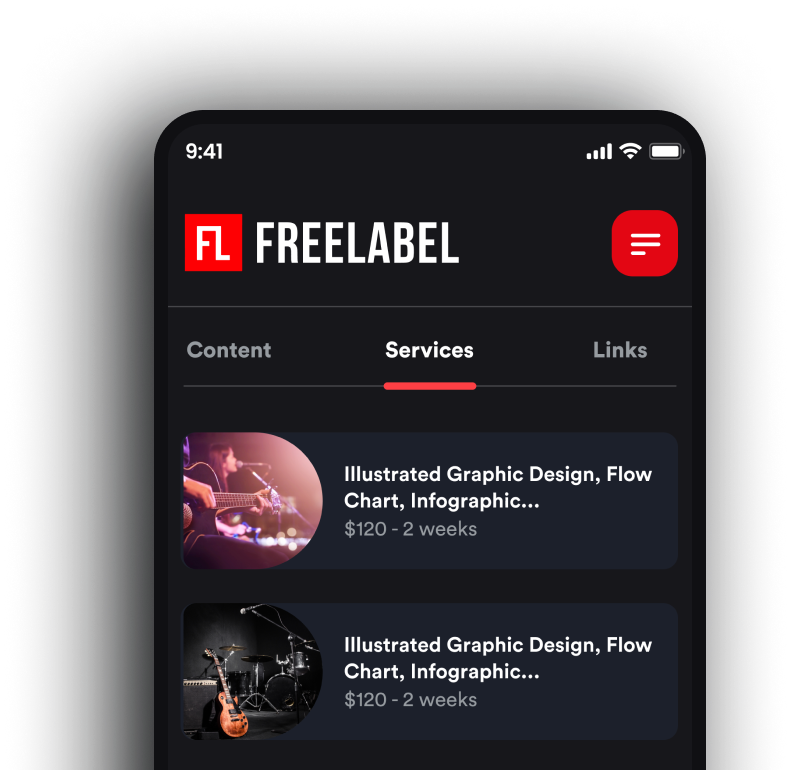 Getting Started with FREELABEL
Start earning money today.
FREELABEL is designed by creators for creators to eliminate the hassle of bouncing from site to site and software to software. Our team is dedicated to offering nothing but the absolute best in terms of servicing, assistance, and optimal performance. No matter your type of operation, you are guaranteed quality support like no other. Enjoy a fully functional and completely convenient platform here on FREELABEL.